Constant Force Springs
Control your power
Our know-how makes us the best partner to provide the perfect constant spring for your project
At RPK Group we team up with product engineers to develop custom solutions to meet your requirements. We design specific constant force springs for every necessity, considering the load conditions, materials, life cycle and mounting methods (drum, couplings, ends, etc.) It is ideal when smooth return and recovery are required, including counterbalance, tension, and load applications.
They are generally prestressed springs that are wound tightly around a drum or shaft at the center and the hole at the free end is attached to a load-bearing force as a counterweight. As the spool unwinds, it exerts a nearly constant force because the geometry of the spool remains nearly constant throughout the drum. The full rated load of the spring is reached after being stretched to an extended length of 1.25 times its diameter. There is no friction between the turns (smooth action).
The load is determined by the width and thickness of the material and the diameter of the coil. These springs can be extended partly or completely with no limit to speed or acceleration.
Contact us now
Advantages and benefits of constant force springs
Small space requirements
Smooth extension and retraction
Counterbalance effect
Types of constant force springs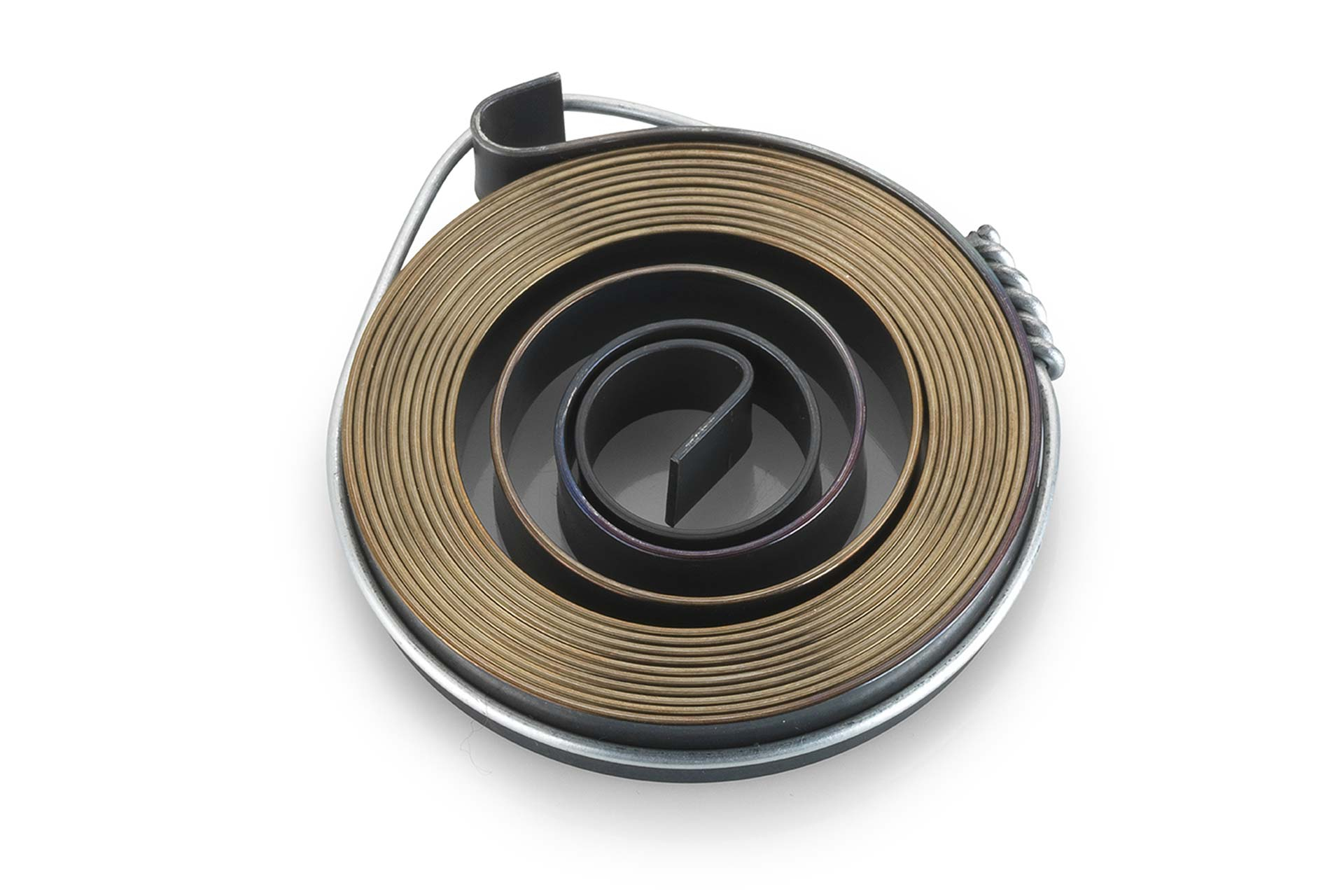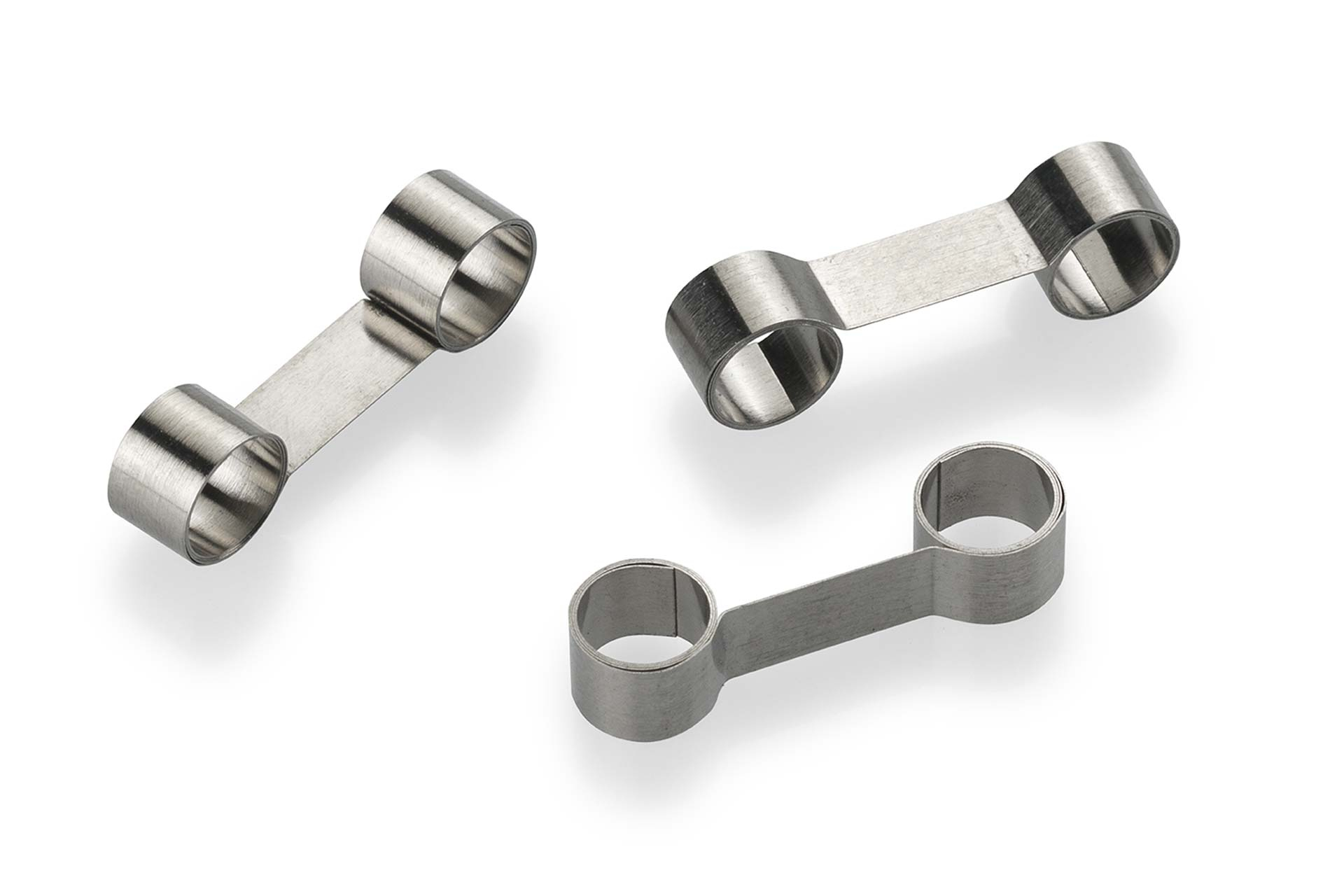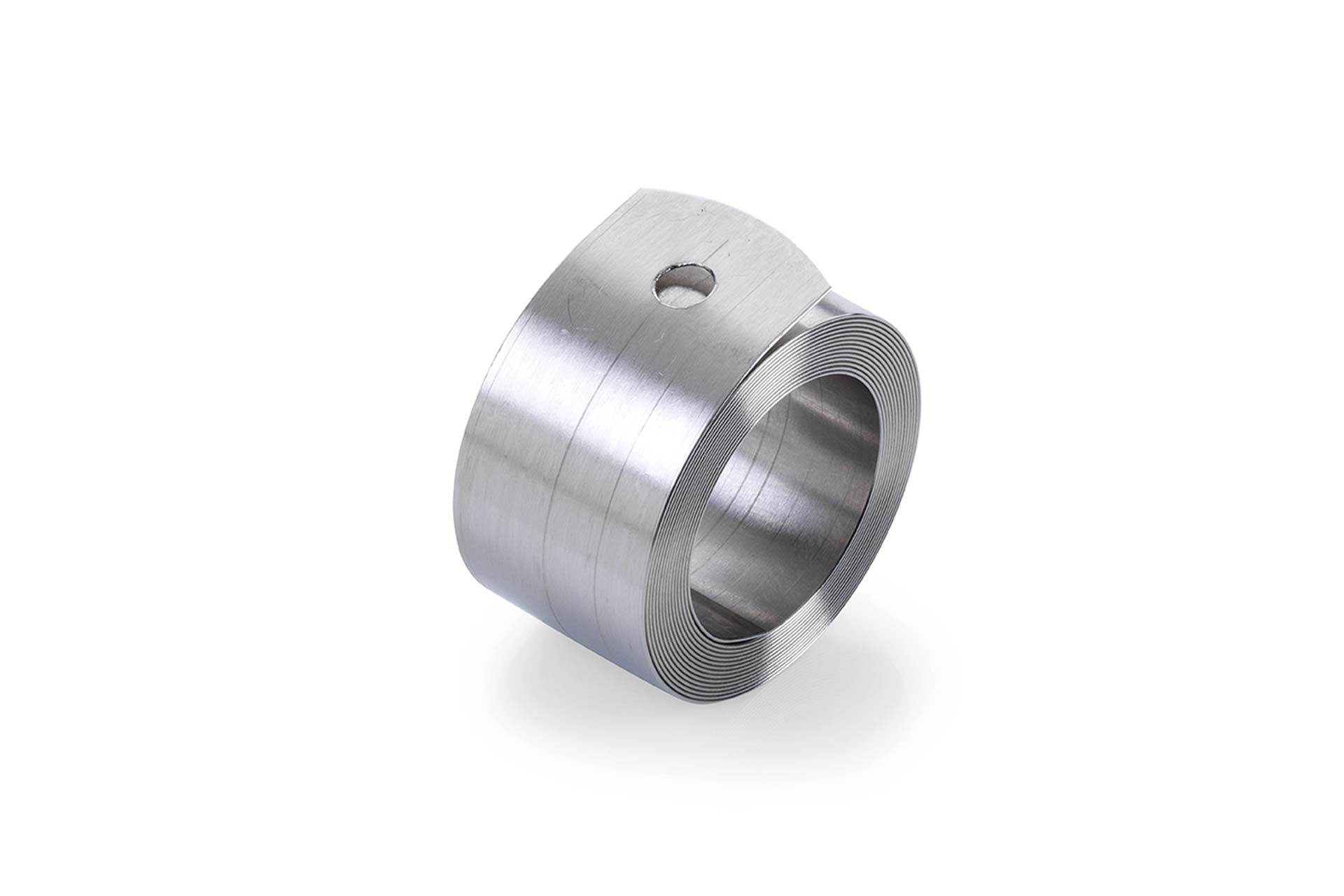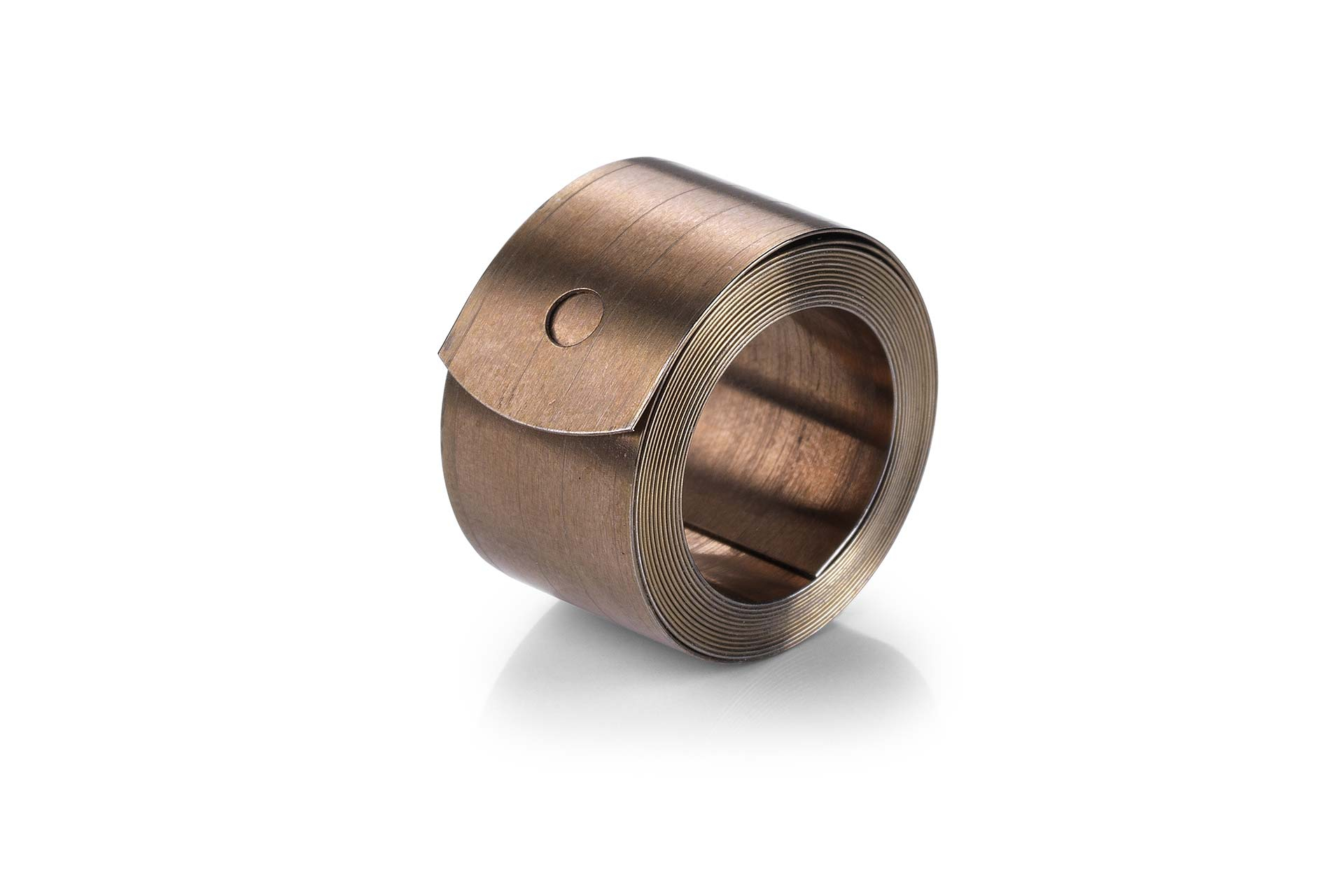 Measures
Strip thickness: 0.05-1 mm (0.002-0.04 in)
Strip width: 1.5-100 mm (0.06-3.9 in)
Other dimensions as required
Materials
The choice of the right material, surface treatment and coating are critical for the final quality and safety of the product. From stainless steels to the most specific materials bought in from the best suppliers.
Carbon steel
Stainless steel
Inconel
Elgiloy
Hastelloy
Chrome silicon
Other materials according to your special requirements
Industries / Applications
Get the most out of our expertise
Our engineers work alongside our customers to find the best solution for them, applying scientific methods and knowledge accumulated over almost 50 years.