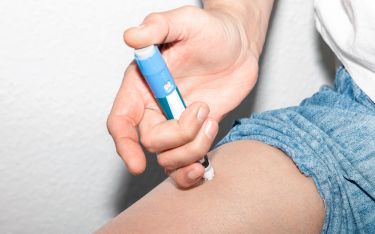 Your Ideal Partner for Needle-Free Injection Solutions
Revolutionizing Needle-Free Injections: Partner with RPK Group for unparalleled solutions
In the rapidly growing market of needle-free injection devices, RPK Group stands as a premier partner, catering to diverse applications across the globe. From pain management and self-managed chronic diseases to insulin delivery, cosmetic treatments (botox, fillers, etc.), and veterinary care, we have the expertise to meet your unique needs.
At RPK Group, our commitment to engineering and cleaning excellence is exemplified by our dedicated engineering teams and cleanrooms in every key market (North America, Europe, and Asia), ensuring the highest quality standards for manufacturing. Our expertise allows us to design and develop the ideal spring-powered injector, revolutionizing the field of needle-free injections. These cutting-edge solutions enable the precise and rapid administration of therapy without the need for needle penetration, ensuring unparalleled safety, comfort, and accuracy for patients.
Join forces with RPK Group, your trusted partner, and let us empower your success in the ever-evolving landscape of needle-free medical solutions. Together, we will create a future where safe, accurate, and comfortable healthcare is accessible to all.