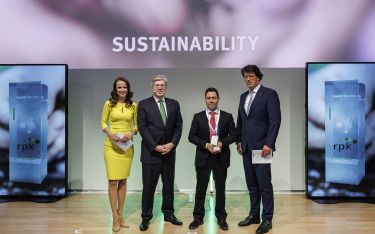 Celebrating Sustainability: RPK Group receives Schaeffler Supplier Award
RPK Group has been honored with the Schaeffler Supplier Award 2023 for our outstanding commitment to sustainability.
We are thrilled to announce that RPK Group has been honored with the Schaeffler Supplier Award 2023 for our outstanding commitment to sustainability. The award was presented to us during the Supplier Day event held at Schaeffler's headquarters in Herzogenaurach, Germany, and accepted by the director of RPK Technological Center, Javier Gordo, and Key Account Manager, Luis Tellería, on behalf of RPK Group. It's a true testament to our dedication to environmental responsibility and our contribution toward creating a greener future.
The Supplier Day is a fantastic occasion where Schaeffler recognize and celebrate the exceptional performance of 19 suppliers. We were among the distinguished 450 guests, including Georg F.W. Schaeffler, Family Shareholder and Chairman of the Supervisory Board of Schaeffler AG, and Klaus Rosenfeld, CEO of Schaeffler AG. The event showcased excellence in different categories like Innovation, Sustainability, Cost Efficiency, Quality, and Supply Chain.
Andreas Schick, Chief Operating Officer of Schaeffler AG, stressed the importance of strong partnerships with suppliers, especially in today's global supply chain challenges. He highlighted how these partnerships are crucial for long-term corporate success and for creating a sustainable future.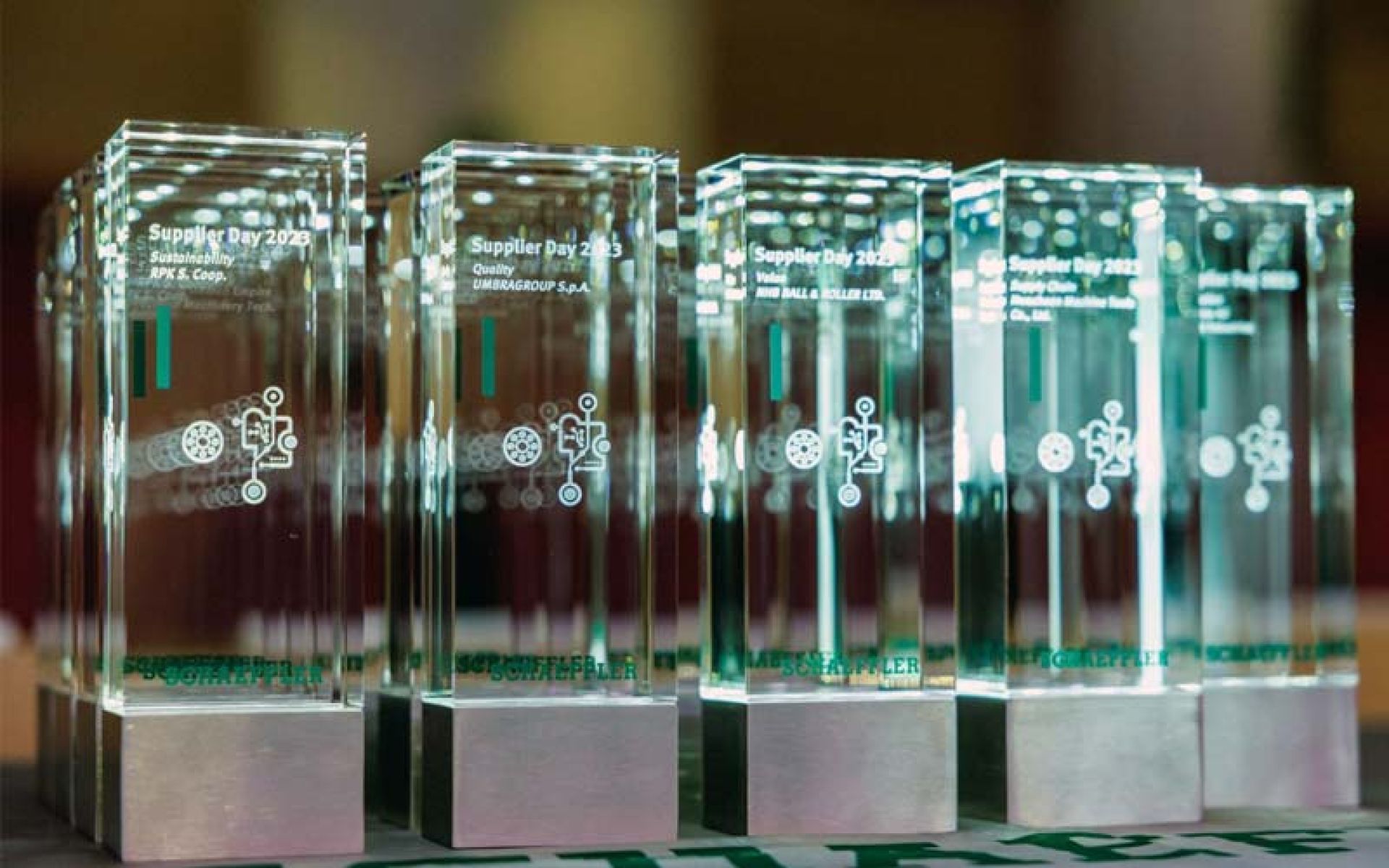 In the "Sustainability" category, Schaeffler recognized RPK Group due to our active commitment to contribute to their corporate goal of achieving climate neutrality by 2040. This recognition reflects our unwavering commitment to sustainable practices such as efficient use of raw materials, recycling production waste, and utilizing renewable energy sources. Schaeffler also commended RPK Group's commitment to quality and zero-defect policy.
Sustainability is deeply ingrained in our values at RPK Group. We continually strive to develop innovative solutions that minimize our environmental impact while providing exceptional quality and service to our valued customers. The Schaeffler Supplier Award is a tremendous honor and a testament to our collective efforts in driving sustainable practices within the automotive and industrial sectors.
We extend our heartfelt gratitude to Schaeffler for their trust, support, and recognition. We are excited to further strengthen our partnership and continue working together towards a sustainable and prosperous future.