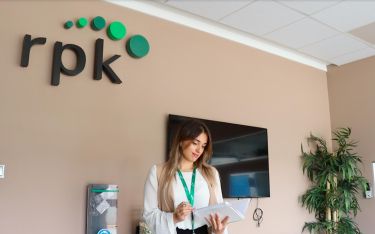 Celebrating International Women in Engineering Day!
At RPK Group, we proudly celebrate our talented female engineers, working together to create a more inclusive and diverse industry.
Today, June 23rd, we are celebrating International Women in Engineering Day, an occasion sponsored by UNESCO, dedicated to honoring women who have traditionally taken on roles predominantly held by men in the field of engineering. At RPK Group, we proudly join in celebrating all our female engineers, highlighting some of our talented team members who are making their mark across our global facilities.
This day serves as a global awareness platform, emphasizing the growing presence of women in engineering and the significant professional opportunities it offers for future generations, ultimately contributing to the economic development of societies worldwide. Each year, a theme is selected for the campaign, and in 2023, it is "Creating Safety." This theme aims to recognize the incredible work of women engineers in enhancing safety and protecting lives worldwide.
At RPK Group, we are committed to creating high-quality jobs and fostering inclusivity. We actively work to inspire and engage young girls and teenagers in STEM (Science, Technology, Engineering and Mathematics) vocations, as well as support and empower women throughout their engineering careers. It is crucial to showcase our exceptional team of female engineers, as they pave the way for an even brighter future.