Case study: benefits of a wave spring vs compression coil spring in a shock absorber valve
Why did we design a wave spring over a compression coil spring to solve issues due to limited space and lateral loads?
By Fernando González, product engineer at RPK Group, and Iñigo Fernández de la Peña, Engineer and Business Development Manager
RPK Group is a global leader in the engineering and custom manufacture of highly complex components, with a local presence in the main automotive, e-mobility, electric, industrial, and medical markets. As part of this leadership, RPK Group has been involved in the development of a shock absorber valve with a customer. The major constraints in this situation are the limited space in the assembly and the lateral loads of the compression spring, which can cause the valve to open unevenly. For that reason, the engineers are tending towards analyzing the idea of designing a wave spring instead of a compression coil spring.
A wave spring is made from coiled flat wire with waves added to give it a spring effect. With their smooth, circular coiled sinusoidal wave form, and rolled round edges, wave springs offer many advantages over coil springs in certain applications because they provide lower work heights with the same force. This not only saves space, but also results in smaller assemblies that use less materials, hence lower production costs. Furthermore, loads and spring rates are more accurate, more predictable, with a better tolerance, and will increase at a uniform rate throughout most of the available deflection. By any criteria, wave springs offer users higher levels of dependability and better performance. All things considered, the metallurgy, the mechanical properties, and the uniform dimensional stability, the wave spring is a component for quality precision applications.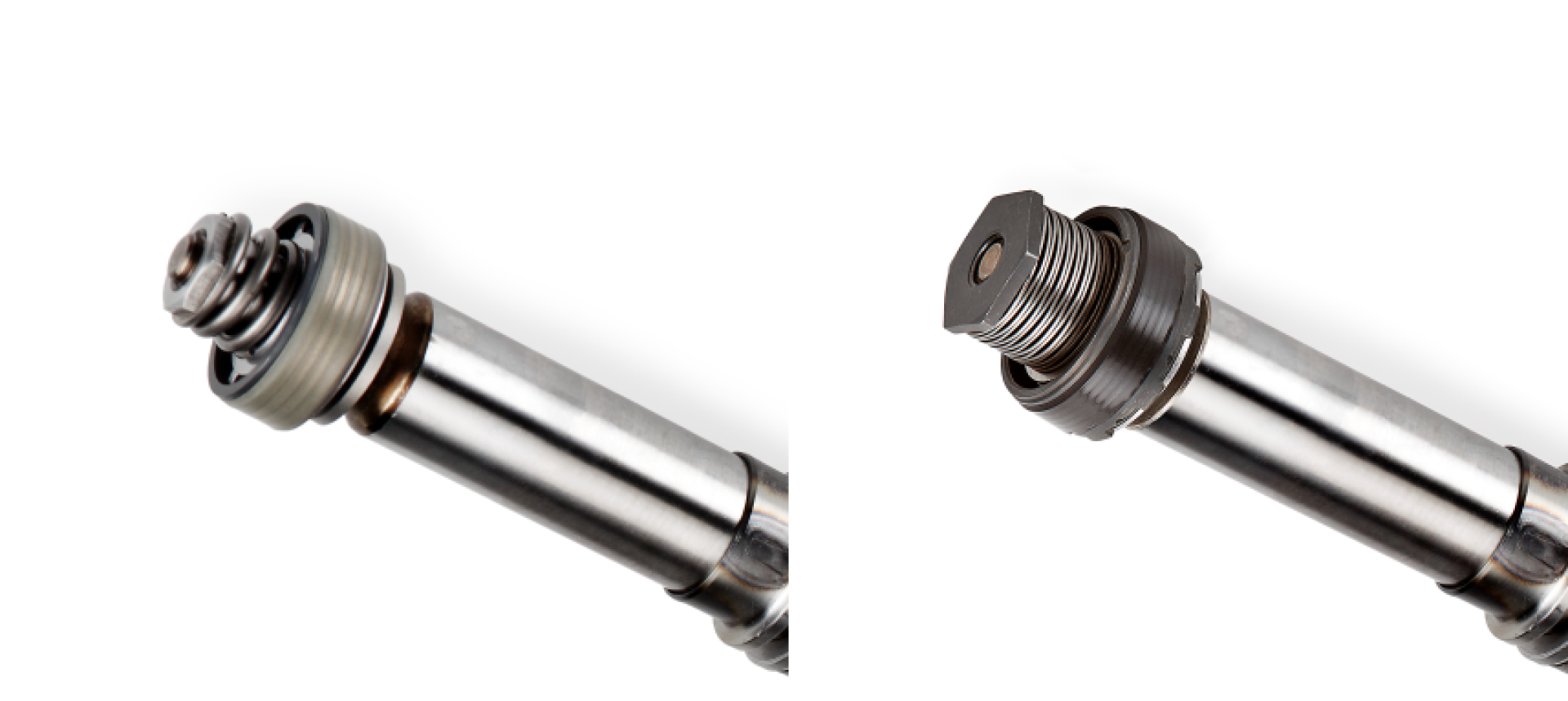 Main advantages of wave springs
Axial space savings, possibly reducing 50% of the operating height
Bending load in the waves guarantees 100% axial load transmission
Low load tolerance at specified work heights
More accurate spring rate and loads, with better tolerance, 50% tighter
Creation of unlimited range of forces using wire size, wire form, no. of turns, turn configuration, no. of waves, and wave form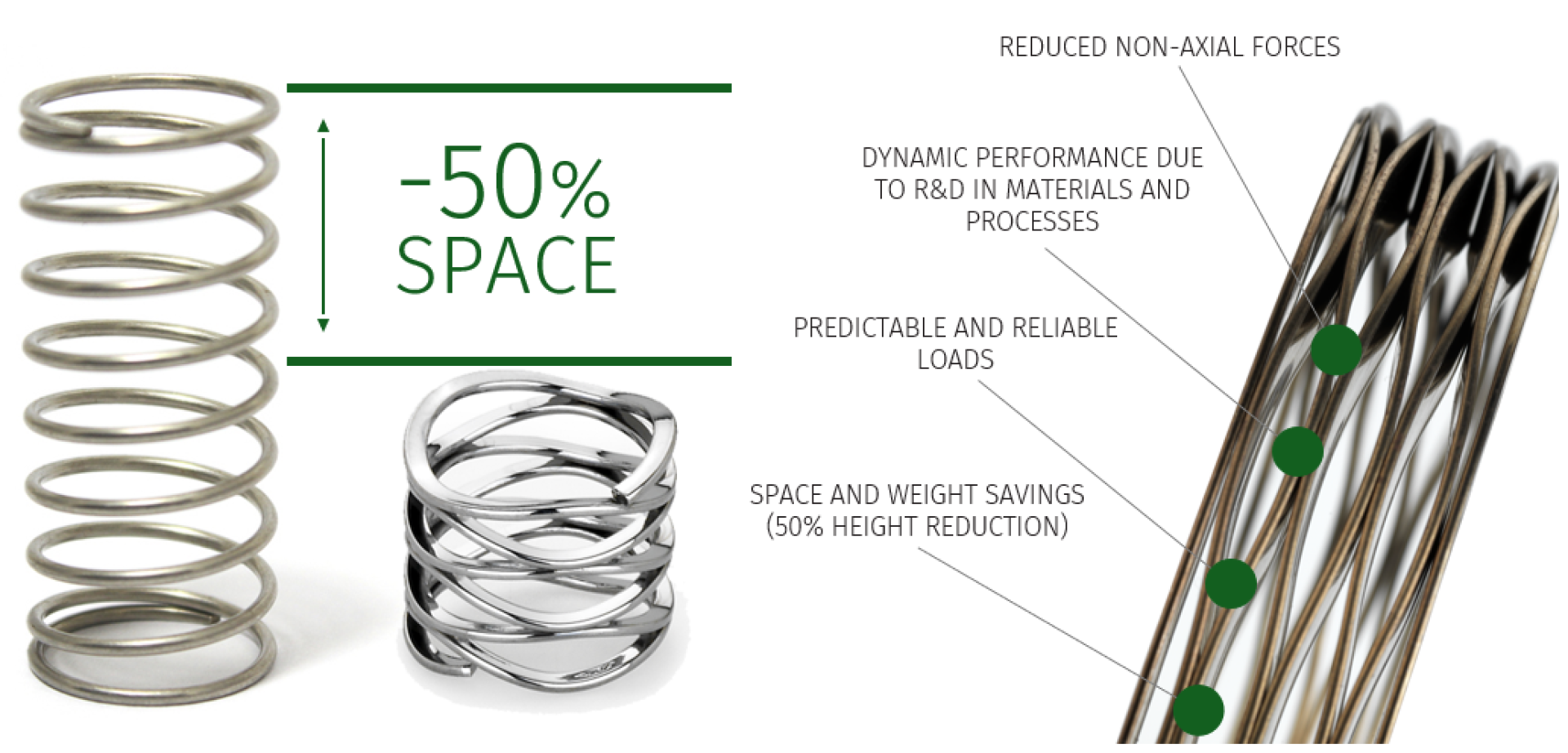 As a manufacturer of compression springs for 50 years and wave springs since 2005, RPK Group would like to share the results of our experience with both spring types using an empirical comparison of a real case.
Therefore, to sum up, these are the major advantages and disadvantages of this commonly used solution :