Power Springs
Your compact power source
Power springs, also known as clock springs, are formed by winding a strip of material around an arbor, inside a case or retaining ring to create a compact power source.
Our engineers will help you to design and manufacture the perfect power spring for your needs. This type of spring is used in applications requiring a large torque output and provides a curved load / deflection characteristic. This will not be smooth due to friction, as the coils lose frictional contact with their neighbor. The precise curve is difficult to predict because the amount of active material is constantly changing. Also, the unwinding torque is significantly less than the winding torque.
This type of spring is closely wound and is encased within a keeper, and is generally used without prestressing, although it is possible to prestress them. To optimize the design, it is necessary to avoid an arbor diameter to strip thickness ratio that falls outside the range 15 to 25. At less than 15 the spring will take a set and at greater than 25 the maximum torque attainable is not optimized.
Contact us now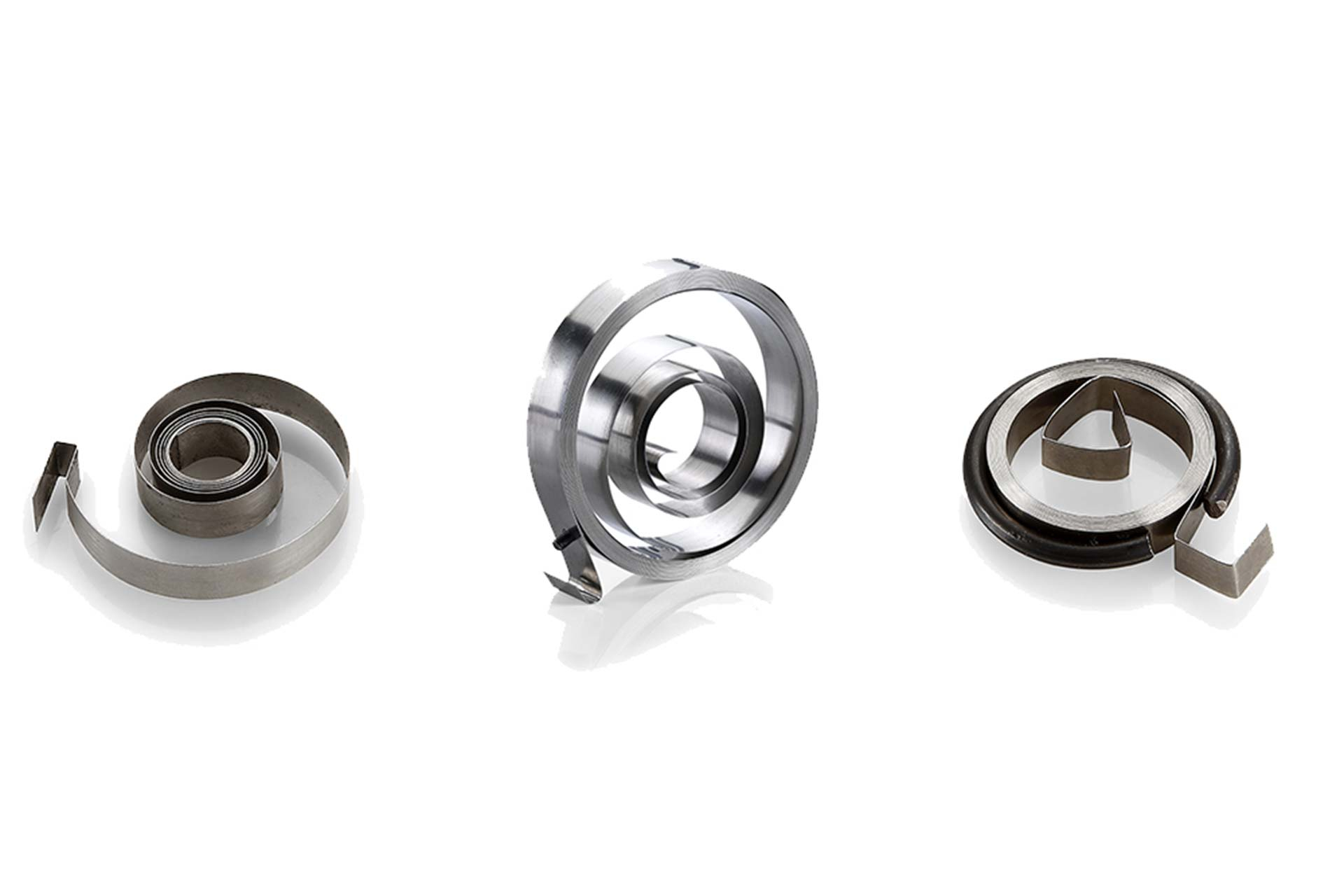 Advantages and benefits of power springs
Prestressed power springs can store 25 to 55% more energy than power springs
Power springs may be prestressed. This provides 30% more torque than in the equivalent non-prestressed spring
The torque/deflection characteristic of prestressed springs is considerably flatter than without prestressing
Types of Power Springs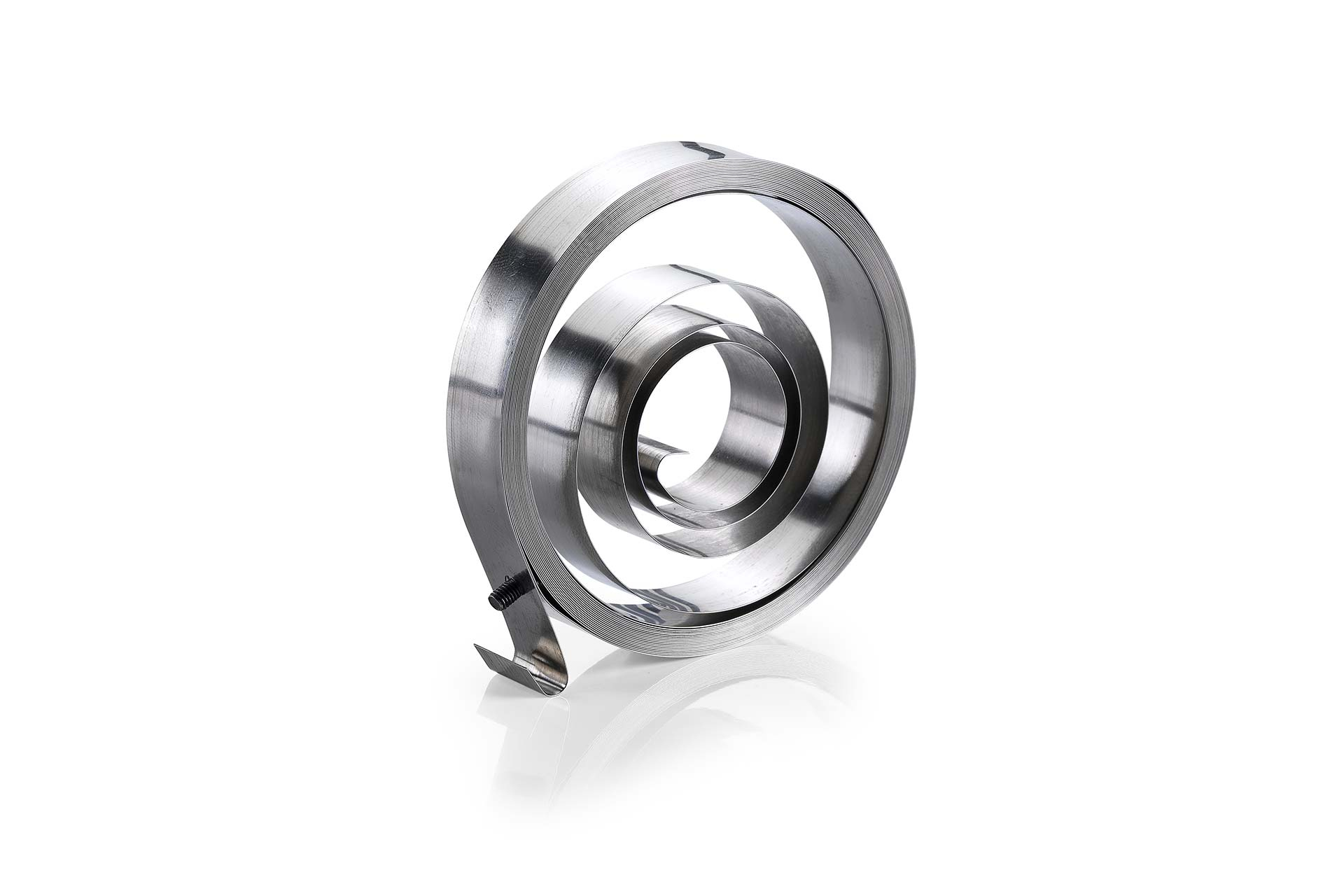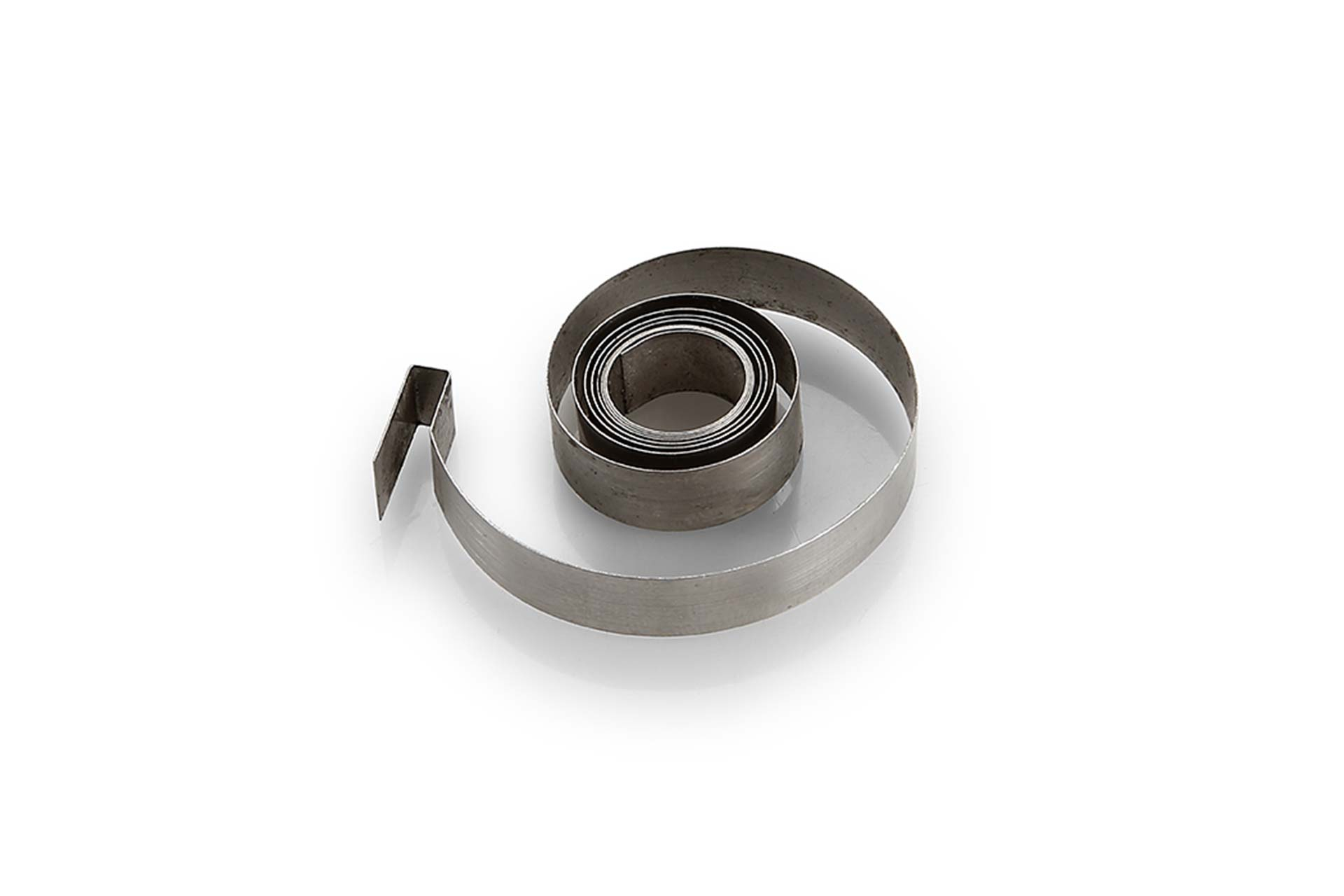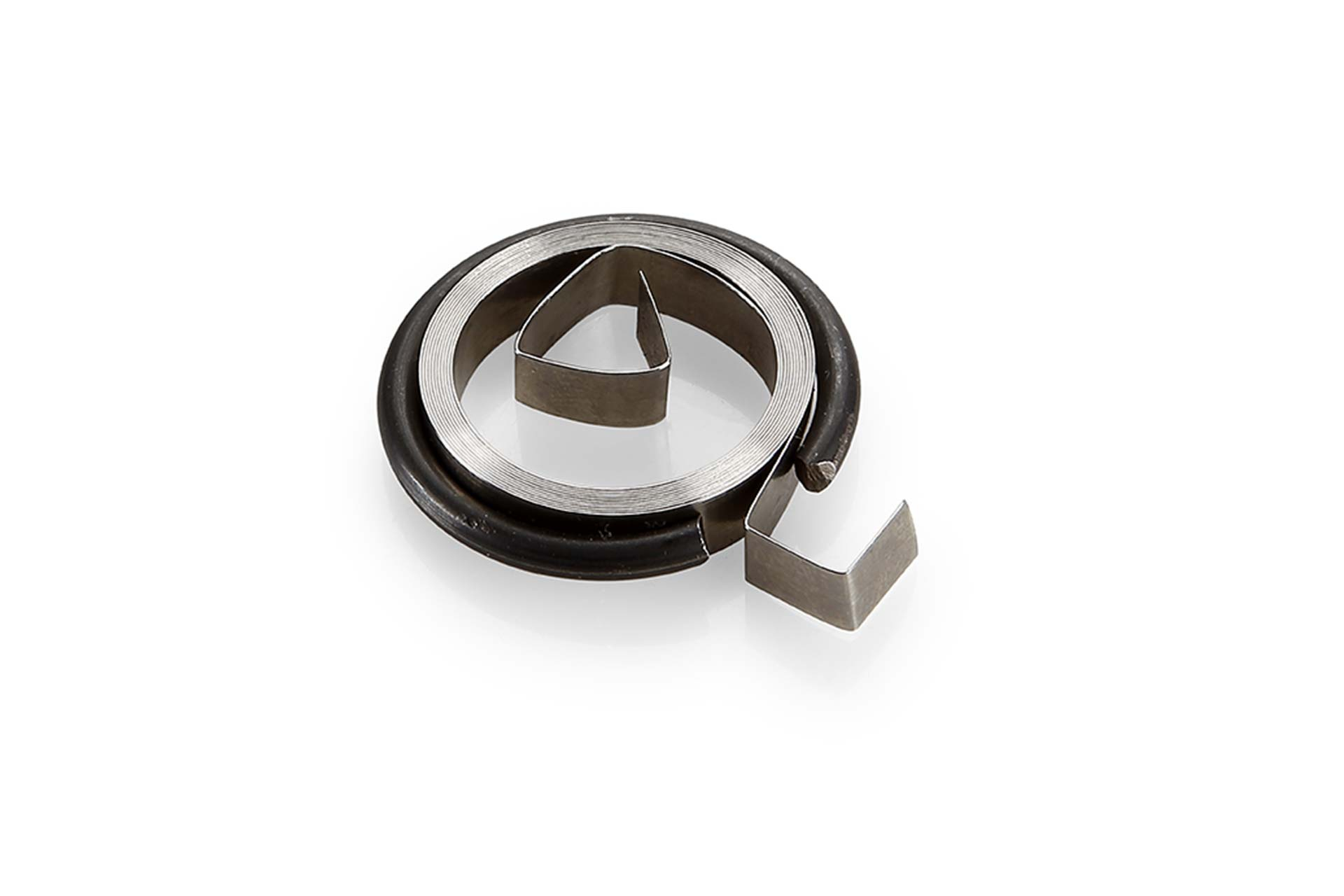 Measures
Strip thickness: 0.05-1 mm (0.002-0.04 in)
Strip width: 1.5-100 mm (0.06-3.9 in)
Other dimensions as required
Materials
The choice of the right material, surface treatment and coating are critical for the final quality and safety of the product. From stainless steels to the most specific materials bought in from the best suppliers.
Carbon steel
Stainless steel
Inconel
Elgiloy
Hastelloy
Chrome silicon
Other materials according to your special requirements
Industries / Applications
Get the most out of our expertise
Our engineers work alongside our customers to find the best solution for them, applying scientific methods and knowledge accumulated over almost 50 years.